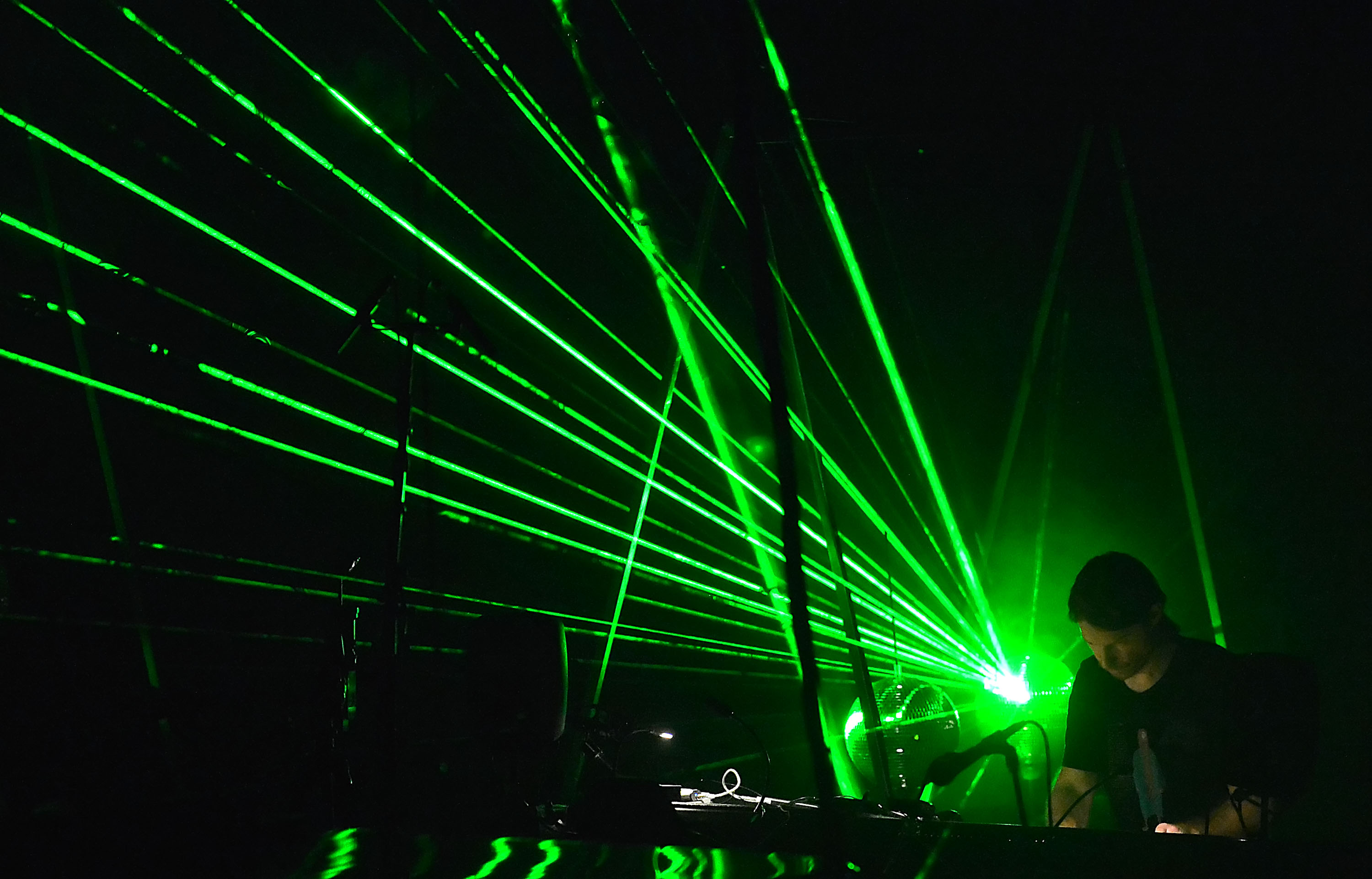 By Chris Payne | August 26, 2014 12:31 PM EDT
Richard D. James — aka Aphex Twin — is primed to release his first proper album in 13 years. With SYRO due out Sept. 23 via Warp, James has completed a lengthy interview with Pitchfork, which the site posted some excerpts from. Among the juiciest details is an apparent beef with Kanye West.
West is, after all, a beefy fellow, so it's not too surprising that things didn't go swimmingly when he sampled Aphex Twin's "Avril 14th" on the My Beautiful Dark Twisted Fantasy track "Blame Game." James said he was disappointed in the sample's quality the first time he heard the West song and offered to record a fresh version for Ye. Allegedly, West's camp not only failed to take him up on the offer, but also claimed ownership of the sample.
Behind the (Unheard) Music: Is Aphex Twin Poised for a Grammy Nod?
Here is what James told Pitchfork when questioned about the issue:
Is it a sample? I actually don't know what it ended up being in the end, I'm so slack. I know that he tried to fucking rip me off and claim that he'd written it, and they tried to get away with not paying. I was really helpful, and when they first sent it to me, I was like, "Oh, I can re-do that for you, if you like,' because they'd sampled it really badly and time-stretched it and there was loads of artifacts. I was like, 'I'll just replay it for you at that speed if you want." And they totally didn't even say "hello" or "thanks," they just replied with, "It's not yours, it's ours, and we're not even asking you any more."
Below, you can listen to the original Aphex Twin song, which appears on the 2001 album Drukqs. The sample West used comes in at the 1:39 mark:
And here is the final version of West's "Blame Game":
Obvious winner goes to?