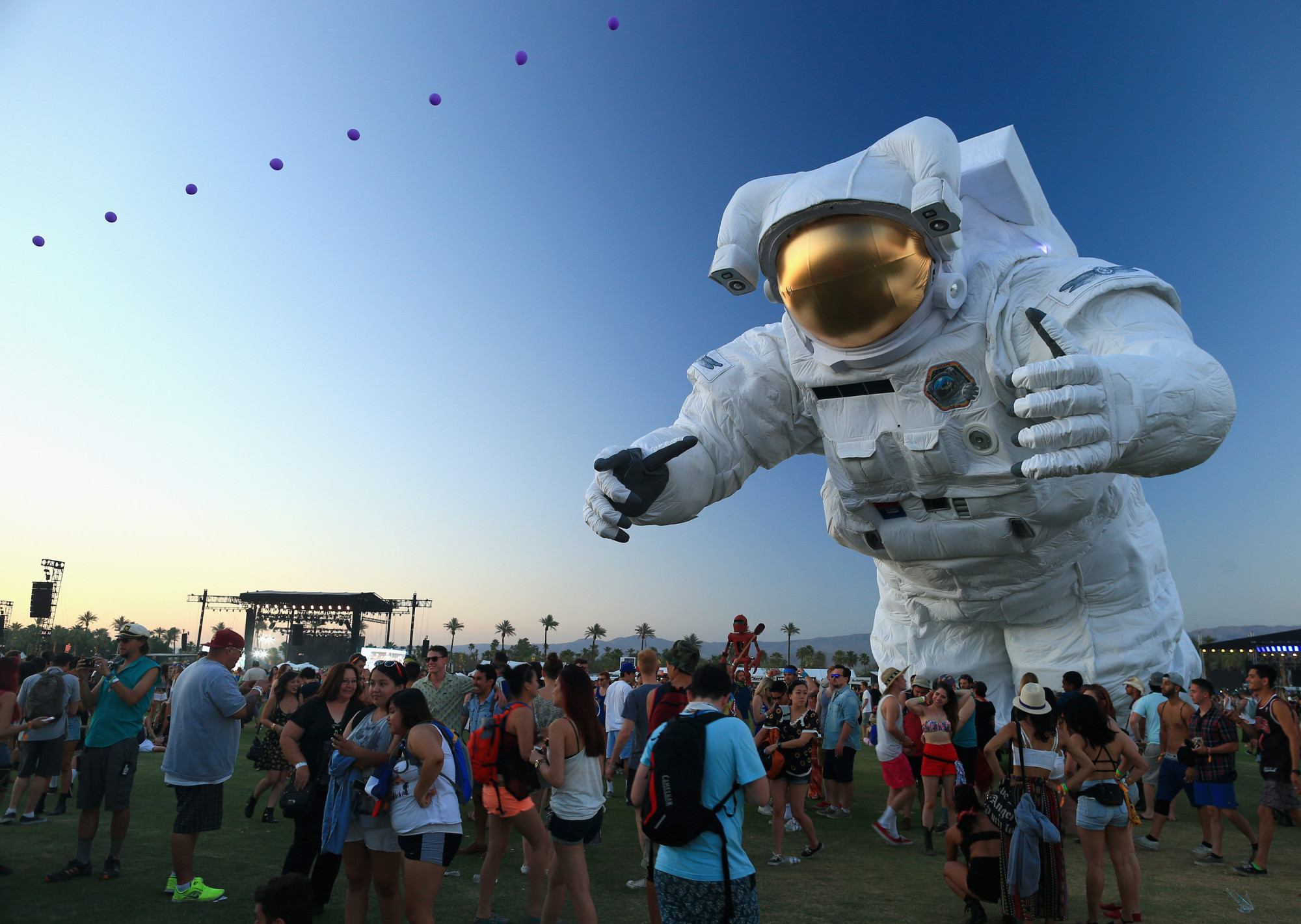 If up-and-coming bands comprise the soul of Coachella, the big-name headliners represent its aspirations: to reach festivalgoers of all types, and stretch its identity to credibly include an array of genres. This year's headlining acts — veteran hard-rockers AC/DC, reigning pop-rapper Drake and guitar god Jack White — represent wildly different musical pods, with one important thing in common: a catalog of hits that can instantaneously unite a crowd of thousands.
Coachella Lineup Takeaways: Drake Gets His Shot, AC/DC's Back (In Black) & The Troubling Lack of Females
AC/DC has filled arenas and stadiums since the 1970s. On its last tour, in 2010, the band sold out the 13,609-capacity MGM Grand Garden in Las Vegas, according to Billboard Boxscore. This year's booking was a big coup for Coachella's production company, Goldenvoice: The act hasn't played a major North American festival since 1979. "They've accomplished so much," Goldenvoice president/CEO Paul Tollett tells Billboard. "When we heard there was a chance it could happen, those are things you have to focus on." If its raucous performance of "Highway to Hell" at the 57th annual Grammys was any indication, AC/DC will have little trouble translating hits like "You Shook Me All Night Long" to teenagers wearing flower crowns.
Coachella, Lollapalooza Festivals Ban Selfie Sticks
Drake takes the rap torch from past Coachella headliners like Dr. Dre and Snoop Dogg (2012) and Outkast (2014). His surprise mixtape from February, If You're Reading This It's Too Late, sold 495,000 copies in its first week, according to Niel­sen Music, which bodes well for the official full-length he's rumored to be releasing in 2015. And he has established himself as an arena headliner, with a No. 22 tour in 2014 that grossed $42 million and sold 617,000 tickets, according to Billboard Boxscore.
Jack White is perhaps the least surprising pick of the three. He headlined New York's Governors Ball in 2014 and books theaters and small arenas on his solo tours. His set typically includes tracks from The White Stripes, The Raconteursand The Dead Weather, as well as his solo albums, 2012's Blunderbuss and 2014's Lazaretto.
The three headliners are estimated to be earning anywhere from $750,000 to more than $2 million for their performances.
This story originally appeared in the April 4th issue of Billboard.