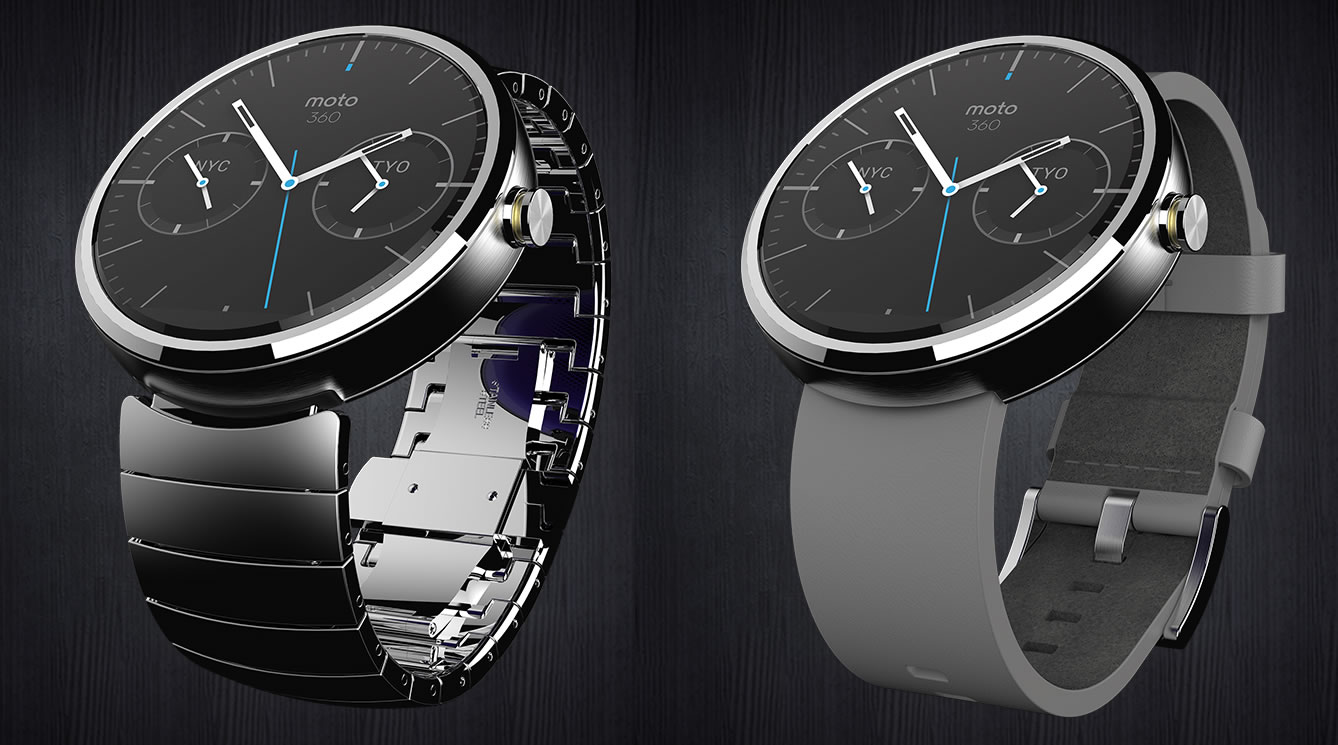 If the only thing keeping you from picking up a Moto 360 was that your only choice for the watch-band material was leather (and not that Android Wear is still a bit wonky) — good news!
After quite a few leaks suggesting as much, Motorola is now officially selling the Moto 360 with metal bands.
One thing to note: the metal bands hike the price up a bit, up to $300 from the $250 price that the leather-banded model goes for.
For now, you've got two metal options: one light and one dark.
Coming "in time for the holidays," however, are two more bands. These "slim" bands (coming in at 18mm wide vs. 23mm) will come in the aforementioned light finish, as well as a gold-colored finish that bumps the price up another $30 to $330.
Motorola also announced "Moto Body," an app that allows Moto 360 users to track their steps taken, distance walked, heart rate and calories burned. This is an interesting decision, given that the Moto 360 is already compatible with Android Wear's built-in fitness features, which… can already show much of the same information.