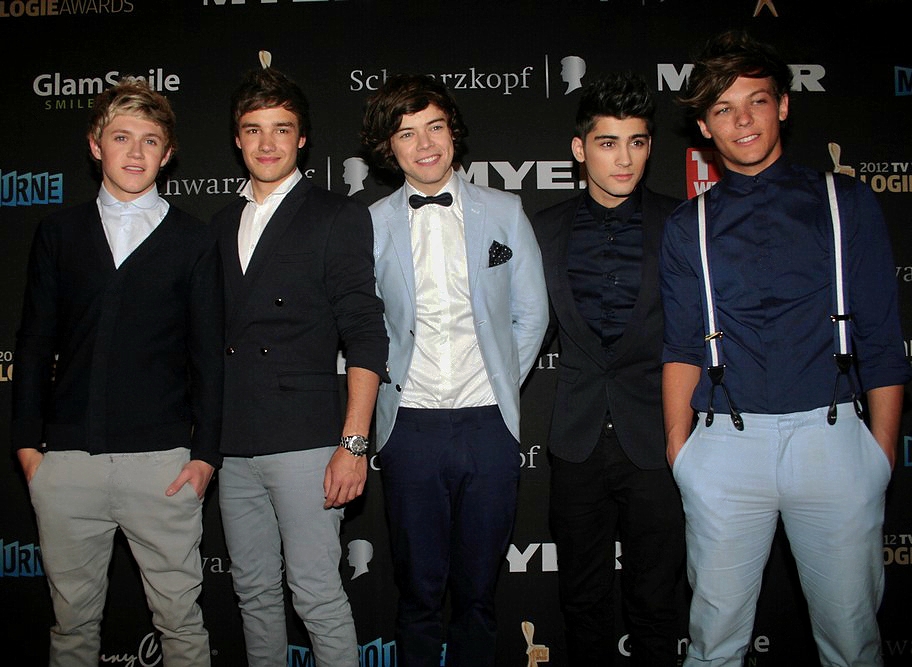 Big news for One Direction fans: The prolific boy band revealed their fourth album in three years, simply titled Four, is coming Nov. 17 via Syco/Colombia Records.
The news comes with a free download of a new song, "Fireproof," available for
"We've worked incredibly hard writing and recording [Four] whilst we've been on the road and we couldn't have done it without your support," the band wrote on their website. "As a special thank you for everything you guys have done for us we wanted to give you 'Fireproof' — it's a track from the album and you can get it for free right now. You'll be able to download it for free for the next 24 hours. We hope you enjoy it and we can't wait for you to listen to the album in full. Thank you, you guys mean the world to us."
Watch New Trailer for One Direction Concert Film 'Where We Are'
"Fireproof" is an easy-going pop song, eschewing the high-energy attack of "Best Song Ever" or the Mumford-lite vibe of "Story of My Life" in favor of a gentle (and extremely catchy) melody. The song is written by 1D members Louis Tomlinson and Liam Payne, as well as frequent collaborators John Ryan, Jamie Scott and Julian Bunetta.
You can download "Fireproof" here and pre-order Four in standard or deluxe formats.