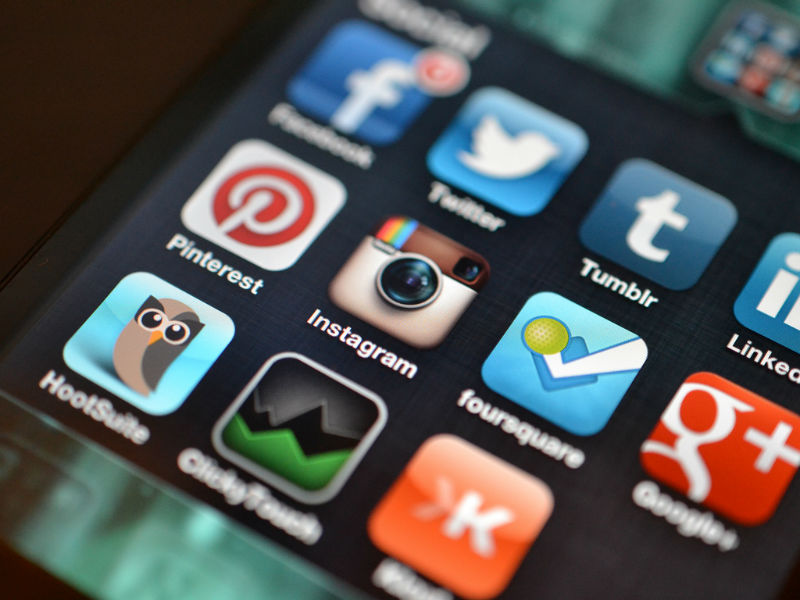 There is so much noise about social media, much of it not very helpful. Myths about how and why to use these networks abound, spread by networking neophytes and so-called experts (like me) alike.
The truth is the answers to these questions keep changing, because we are only beginning to understand how to harness social networks to unlock the Web's true potential. We are learning, day by day. What none of us can afford is to stand by and watch it all unfold. There's money to be made, after all!
Here, then, is a comprehensive guide to social networking misconceptions–each accompanied by a tangible action plan that you can take right now. Have other effective tactics you'd like to share? Please comment on this post.
Myth 1: Everybody is on social media.
Why it's perpetuated: Experts will show you pretty statistics on how more than 80% of people heard of a product through social media. This is a scare tactic to get you to hire them. The truth is social media is not on every one's radar–not yet, anyway.
Action plan: Even if your target demographic is not on social media, you can harness the power of the Web by making it easier for search engines likeGoogle to find your website (known by geeks in the trade as "search engine optimization"). This is not hard, trust me, but the approach takes some time to gain momentum.
First step: Pepper your website with well-trafficked key words. How to pick them? Go to the Google Keyword Tool and enter about 20 or more generic terms that relate or describe your product or service; look for relevant terms that get several thousand monthly queries. But it's not enough to find popular key words. You have to find ones where your site can compete–that means finding words that, if typed into Google, will spit out a page of results where your site ranks nice and high.
The key to ranking high on a search results page is to have as many high-quality sites as possible pointing links to your site (this goes for articles, information graphics and other forms of content, too).  A high quality website is chocked with content and followsGoogle's Quality Guidelines. How many high-quality links do you have to attract?  There's an easy way to get a feel for that number. For each key word, copy web addresses of the top sites that pop up in Google when you search on those key words. Then paste each of those web addresses intowww.MajesticSEO.com and click "Explore." Instantly you will see how many other sites are pointing to each particular web site.
If the first 10 addresses you chose are each attracting tens of thousands of links, it's probably not worth your time to try to compete on that particular key word to get quick exposure on search engines. However, if the third or fourth site down from the top of the search results page is only attracting a few hundred links, you just might be able to hoist yourself onto that top search page in a few months or less with some concerted effort.
How to increase the number of links to your site quickly? Start by courting relevant bloggers. Find the most active scribes by searching relevant keywords on Google Blogsearch. Send each blogger a short, not-too-sanctimonious email saying you're a fan of their work, and that you might have some content you think their readers would really enjoy; include a link to your site in the message. Interested bloggers will refer to your link in their articles, making it more popular in the eyes of the search engines. See? Not so hard.
Myth 2: Social news aggregators–like Digg, Stumbleupon and Reddit–are dead.
Why it's perpetuated: Simple: These sites don't get the same level of mainstream media coverage thatFacebook and Twitter do. Meanwhile Digg,Stumbleupon and Reddit are still great at spurring viral distribution of content. Some of the most shared content on Facebook and Twitter is initially submitted to these social aggregation platforms. In fact, according to StatCounter, a web-analytics provider, Stumbleupon is the social media site that drives most online traffic in the U.S. (Believe it or not, over the course of a few days I drove 1.3 million page views to a micro-website by initiating the push on Digg and Stumbleupon. Upon getting posted on the popular sections of those sites, and getting linked from mainstream websites like USA Today, the mircosite's address was posted on Twitter by Ashton Kutcher, which kicked in another 19,000 views.)
Action plan: Before you can take advantage of social news aggregators, first you have to ingratiate yourself with other users. It's an etiquette thing. Start by registering for an account on Digg.com, if you don't have one already. (What I'm going to say now may sound self-serving, but the purpose of this is to demonstrate how this mechanism works.) Write on my Facebook wall asking me to invite you into our Digg groups where we vote on each other's Digg links. (To be clear, all of this interaction happens within the Facebook environment.)
Nominate A Contender For Forbes' List Of America's Most Promising Private Companies
Once you are in the Digg group, vote on the articles and other content that Digg users submitted. Each time you "digg" a submission, all Digg users can see that you voted for it. The more you vote, the more likely the content you submit later will be voted on. Any article you submit to Digg should have a compelling title and description. (For a crash course on social-news writing, check out 4 Ways I Compose Posts to Drive Millions of Pageviews to Blogs Through Digg.) Then share the link to your submission within the Digg group. With any luck, the article will rack up votes and increase the chance that it gets promoted to the "popular" section of the Digg.com platform called the Top News page, which is seen by a big chunk of Digg's 6 million users.
Myth 3: You can't do it all in-house.
Why it's perpetuated: Consultants make it appear that campaigns launched on social media networks are the product of occult practices involving three blind witches that play hot potato with one eye ball they all share to see. If they show you how you could do much of it yourself, why would you hire them?
Action plan: Go to Google and type the following keywords: [your product or industry keyword] social network (or instead of social network, typesocial media or forum). Study the sites you find. See how many people are registered, are currently online or are replying to conversation threads. Read and gauge the quality of the conversations. (In your queries, you may also run into articles linking to social networks focused on your area of expertise.) What types of articles and discussion threads garner the most responses? Post a question to the forum or article, and use the responses to create useful content for that community. Link not just to your own website, but also to sites of the people or entities who inspired your own posts. Give others credit and they will be more likely to thank you by sharing your content with their networks.
Myth 4: You have to spend hours a day on Twitter.
Why it's perpetuated:Thousands of Tweets may spark a fun conversation with hundreds of people, but your wallet may not be fatter for the effort. You can do better. I've been able to meet people who have helped me land contracts; I've also been given free tickets to events by tweeting @reply messages during Twitter chat sessions for 30 minutes to an hour a day.
Action plan: Send your customers, your friends on Facebook, your Twitter followers, each person on your email list, and anybody else interested in content involving your industry a message inviting them to participate on a weekly chat on Twitter. (A tweet chat is a series of messages directed at each other that are assigned a hashtag–a keyword that is labeled with a # sign.) Have informative tweets ready to post with your hashtag during the chat. End the tweet chat with some type of call-to-action–like inviting participants to register for your email newsletter, or to visit your store or web site to try out a product or service that you tweeted about during the chat.
Myth 5: Social media is solely a broadcast channel.
Why it's perpetuated: At first blush, social media feels like a cheap and powerful bullhorn. It is, but don't be surprised when blasting messages in one direction–from you to them–only generates a trickle of traffic. The trick is to get people involved, and keep them involved.
Action plan: Since the dawn of retail, sweepstakes and giveaways have been a great hook. For ideas, query [your social network of choice] +contest or sweepstakes or giveaways on Google. Maybe you'll read about how a computer store sold more laptops by holding a contest for free iPads that required people to make their entry on the store's Facebook page. Formulate a similar marketing campaign that fits your niche. If you have a bakery, you could hold a contest for free customized birthday cakes by requiring participants to enter on your Facebook page. Voila! Not only have you scared up more customers, you also have an instant focus group to test your cakes and other goodies.
Myth 6: Social media can replace your website.
Why it's perpetuated: Social media is the new shiny red apple. It's not going anywhere, but neither are web sites.
Action plan: Email remains one of the most powerful ways to prospect for business. Although you can capture email addresses on social media networks, it is a lot easier to simply add a form at multiple locations on your web site. Here's how: Sign up for Aweber, an email marketing service that helps you collect email addresses and blast messages as often as you like. The basic plan costs $20 a month. Create incentives—any kind of premium content—that you can give to email subscribers if they recruit customers for you using their social networks. (Distribute the incentives using a free tool likeCloudFlood.) Offer new recruits the same offer, and so on. Do this right and a virtuous cycle kicks in, expanding your email list very quickly.
Myth 7: You can't measure your return on investment in social media.
Why it's perpetuated: Many social media experts know how to use social networks to socialize, but they have little to no marketing expertise–meaning they don't know how to turn all that socializing into cash flow.
Action plan: Track where your users are coming from; identify the actions they took on your site (making purchases, viewing a 10-page slide show, whatever); calculate the value of that activity. There are a few steps along the way, but they aren't difficult, so stay with me.
Say you want to track subscribers to your company-email list who came through social-media channels. First, build a "Thank you for subscribing" page on your site that people see after signing up to your email list. Then set up that page as a "Goal" in Google Analytics (follow the instructions in Google's Conversion University). That will let you see the proportion of subscribers who signed up after clicking a link to your site that was posted on a social network.
Next, also define as a second Goal the confirmation page that loads after someone buys one of your products. The next time you link to a specific promotion in an email blast, add tracking tags to that link using the  Google Analytics URL Builder. Now, if a subscriber hits the purchase-confirmation page anytime after clicking that promotional link, you will see that tracked link as the referring source.
To calculate the return, take what you made from your list and divide by the number of subscribers gathered through social networks. I have worked with retailers who sold products to 10% of their email subscribers through their most effective campaigns. (By contrast, many direct-mail campaigns yield response rates of less than 1%.) Slick, right?
Myth 8: Blogging is a waste of time.
Why it's perpetuated: There is so much noise on the internet, why bother blogging? Here's why: It gives you a voice and at least a modicum of control of your brand–especially if you really have something important to say and you say it on a consistent basis.
Action plan: Blogging is very easy. Download the WordPress blogging platform from WordPress.org. Install it on your server into a new directory (if you have Fantastico on your web server, it will load up like butter). Next, find some of the best questions your prospects have posed and write an article that responds to their inquiries. Add a question at the end encouraging people to post their comments. Share the content with your prospects, customers and on the social networks, and ask others in your network to share the content. Repeat.
Myth 9: You have to be on every social network.
Why it's perpetuated: Peer pressure. When no one knows what they're supposed to do; they feel the need to do everything.
Action plan: Focus your efforts. Visitsearch.twitter.com or Facebook and type targeted key words into the search fields. The words should describe services, products, or other topics in which your company is involved.  Study the web pages that appear in the search results. Do the people you see on these pages resemble your target community? Are these the type of people who buy your products or services? If so, interact with them; if not, don't. Milling around other networks just for the sake of it is a waste of time.
Myth 10: Social media will replace real-life networking.
Why it's perpetuated:New stuff keeps coming out. The Google+ Hangout feature allows you to hold a video chat with up to 10 people. The more new gadgets there are to play with, the more time people will spend playing with them, and the less time they will spend talking to each other. Or least that's how it might seem.
Action plan: People–friends, customers, vendors–still crave face-to-face communication. Get out and meet them, and use social media to help you do it. Example: Log on to LinkedIn Answers and ask your network for suggestions for scintillating discussion topics involving your industry. (It may take a week to gin up enough good responses.) Based on that information, schedule a gathering to chat about those topics, drink a few beers or hopefully both. (Meetup.com makes it easy to organize these shindigs.) Invite your prospects, customers, and people on your email lists; have them test your product for free. The goodwill will go a long way.