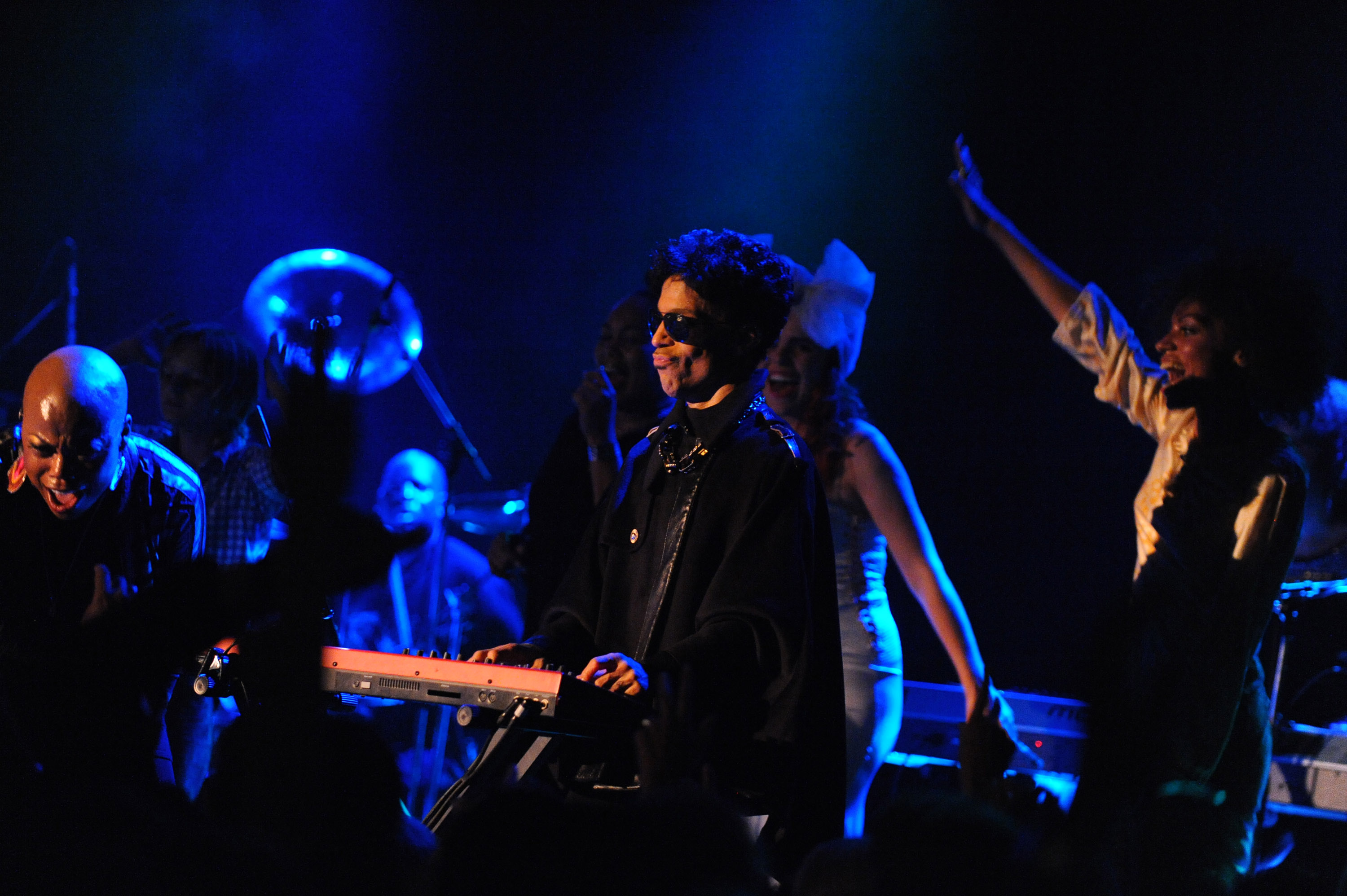 While traveling from Denver to Texas a few weeks ago, I could not stop listening to Mutiny on the Bay, the searing collection of '80s Dead Kennedys performances released in 2001; East Bay Ray, it occurred to me, is one of the most underrated guitarists in the history of rock.

To me, being underrated doesn't mean that a musician has missed out on accolades and commercial success. It means that, for whatever reason, millions of music lovers probably haven't been exposed to a certain musician's talents and thus haven't had the chance to enjoy him or her. So here — up for potential enjoyment and probably heated discussion — are ten guitarists I believe are history's most underrated.


10. Frank Zappa

That Zappa, arguably king of the iconoclasts of popular music, is virtually never listed among even the top twenty greatest guitarists in the history of rock is due mostly to the fact — unfortunate or amusing, depending on your point of view — that many of his transcendent solos occurred in songs like "Conehead" and "The Muffin Man." It often seems like 45% of music fans won't listen to Zappa because they don't want their rock 'n' roll with a touch of satire and 45% won't listen to Frank Zappa because, in the words of my first music editor, "It was all downhill once Zappa realized how good a guitar player he was." The lucky 10 percent of us who are open to it all — from the blazing extended Gibson SG workout on "Willie the Pimp," which is my favorite guitar solo of all time, to the absolute shred-fest that is "Rat Tomago" — get to enjoy a bona fide guitar god who not only makes us bow down Wayne's World style. but also laugh and think.


9. Dean Ween

Dean Ween (nee Mickey Melchiondo) has always suffered an underrated fate not unlike Zappa's, in that his most beautiful, jaw-dropping guitar solos are often in songs that include lyrics such as "Look at your lips/They're like two flabs of fat" and "Let me lick your pussy/Let me lick your cunt." Also like Zappa, much of the best "Deaner" guitar work comes on a Fender Stratocaster, the searing sound of which — in the hands of one of rock's most creative and cutting soloists — can only be compared to an axe. That Dean Ween wasn't even listed in Rolling Stone's Top 100 Greatest Guitarists deserves at least one spin of "You Fucked Up." Eric Clapton, my ass.


8. Joni Mitchell
Listen to Joni Mitchell's unique guitar work carrying a song like "The Dawntreader," or her brash, tasteful jamming with Jaco Pastorius on the experimental 1977 album Don Juan's Reckless Daughter. Not all guitar gods are what you'd call lead guitarists. Sure, Mitchell's phenomenally original rhythm-guitar prowess inspired a lot of annoying '90s imitators, but she's the real deal.


7. East Bay Ray
The polarizing Jello Biafra, with his funhouse voice, is a great spoken-word artist, and a great lyricist. Back in the day, he also had some of the best stage presence in punk rock. But for me, the Dead Kennedys are all about the vastly underrated East Bay Ray. Some people's go-to guitar-god tracks are "Layla," "Dark Star" or even "Sister Ray," but I could listen to about a hundred live versions of "Holiday in Cambodia" (the studio version is great, too) with East Bay Ray's guitar isolated (like Freddie Mercury's "Under Pressure" vocals famously were last year) and never lose my sense of awe. The truly progressive and exciting music of the Dead Kennedys — often lumped in with straight-ahead, three-chord punkers — is systematically overlooked because of Biafra's unforgettable eccentricity and political obsessions, but East Bay Ray's intermittently fluid and explosive lines on tracks like "Moon Over Marin" make him, to me, the quintessential lead-guitar voice of punk.


6. David Hidalgo
No, Los Lobos is not just the dudes who played "La Bamba" in the classically cheesy (and amazing) '80s Richie Valens bio-pic. The L.A. greats have been around for 40 years, partly because Hidalgo is an underrated beast of a lead guitar player — one who can make a jam band hero like Trey Anastasio sound like any other dude noodling at Guitar Center. A humble multi-instrumentalist and long-revered singer/songwriter, Hidalgo can nary be found on a list of the top 100 guitarists in rock, and that's a shame. Hidalgo can do it all, from traditional Latin flourishes on classical guitar to face-melting rock. On live versions of "Wicked Rain," for instance, he can impressively alternate between "Willie the Pimp"-esque psychedelic blues-rock soloing to Sonic Youth-worthy blasts of distortion.
5. (tie) Johnny Thunders and Johnny Ramone
While East Bay Ray became an under-the-radar guitar great by playing deceptively progressive leads over maniacal protest songs, Johnny Thunders and Johnny Ramone, in my opinion, represented the two-headed juggernaut of punk-rock guitar. Polar opposites in attitude, appearance and, in some key ways, musicianship, both are massively underrated and sometimes not taken seriously as guitarists at all. Rolling Stone once called Ramone, who was conservative (in his politics, clothes and straight-edge ways), "the maximum punk in the first punk band"; the Ramones had no lead guitarist and didn't need one, as Johnny Ramone's thrashing chords, which stand out on countless records such as "Cretin Hop," were like magical six-chord symphonies. That much music coming from one rhythm guitar was unprecedented, and probably will never happen again.
Thunders, on the other hand, teased his hair, wore makeup, pursed his lips and strutted around while unleashing white-hot leads over the New York Dolls' soulful, punky rock 'n' roll. Sure, Thunders' wardrobe and stage presence inspired the likes of Nikki Sixx and Poison's C.C. DeVille, but his playing was as pure as Chuck Berry and as scorching as Pete Townshend circa Live at Leeds.
3. Nick McCabe
Nick McCabe was the Robert Fripp of '90s Brit-pop. His atmospheric lead guitar emerged as a singular voice, dripping ecstatic reverb all over the Verve's still-legendary 1993 debut, A Storm in Heaven. "Reprise," a hallucinatory jam from the album A Northern Soul, is probably the only music other than Panda Bear's Tomboy that I can honestly say got me high the first time I heard it. Who needs drugs when you have an underrated soloist like Nick McCabe? His skyscraping lead guitar is not mentioned on Rolling Stone's Top 100 Greatest Guitarists, but Bruce Springsteen — whose guitar at times doesn't even seem to be plugged in — somehow is.
2. Mike McCready
Music geeks born in the '80s probably remember more vividly than any the moment we first saw Pearl Jam's breakthrough video, "Alive," on MTV. More than any song besides "Smells Like Teen Spirit," that howling, grungy power-ballad changed everything in a flash. What's surprising, looking back, is that it was basically jam rock, and Mike McCready's wah-heavy lead guitar was carrying Pearl Jam's mammoth energy, as it still does. Trent Nelson, of the Denver band Strange Americans, recently told me he considers McCready a "total blues shredder, like a modern-day Stevie Ray Vaughn or Hendrix." I concur. Anyone who caught Pearl Jam's epic three-hour show at the Pepsi Center on October 22 saw McCready melting faces — sometimes with his guitar neck jammed into an amp, sometimes with his guitar behind his neck, sometimes while jogging laps around the stage. If McCready was in a jam band, or not overshadowed by a polarizing, sometimes too outgoing frontman, he'd probably be carved into the Mount Rushmore of guitar gods.
1. Prince
Some musicians are underrated by the masses for one or more reasons but significantly overrated by their fans (see: every member of the Grateful Dead). Some, like Mike McCready, happen to be in bands somewhat overrated by the masses and thus ostracized or downright ignored by critics and High Fidelity-style music Nazis. Prince, on the other hand, is underrated as a guitarist because he's properly rated as an all-out, and deserved, music legend. It really took until the Paisley One's jaw-dropping Super Bowl XLI performance (aka clinic) that most people recognized he can play lead guitar like Jimmy Page, Eddie Hazel, Mick Ronson and Vernon Reid rolled into one. If you want to see the king of the underrated guitarists in action, look no further than Prince's solo on "While My Guitar Gently Weeps" at the 2004 Rock 'n' Roll Hall of Fame induction ceremony. And what better way to end a solo than to throw your guitar in the air and walk away stone-faced?