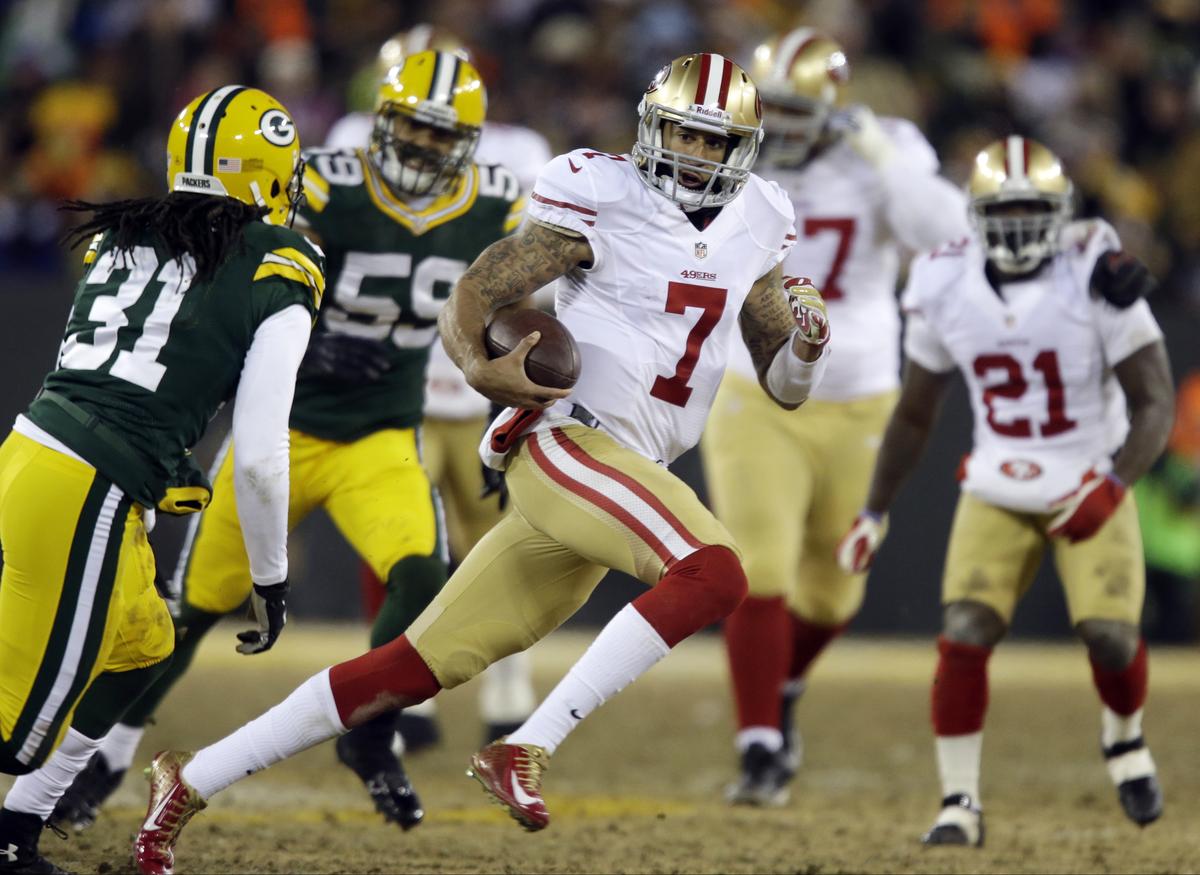 Prepare to destroy the rest of your fantasy league with one of these essential apps.
By:
You probably have an official Fantasy Football app on your phone already. Whether it's Yahoo, ESPN, CBS or NFL.com, you can't get a leg up on your competition if you're getting all your info from the same sources. Dig a little deeper with these apps to gain an edge on your opponents this season.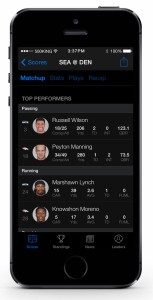 TheScore: In past years, TheScore's app was a straightforward way to catch the end results of games across sports. This year, TheScore is upping the ante by adding a slew of upgrades specifically to make you a better fantasy football player. Beyond real-time updates on your fantasy players, two things set TheScore's app apart; Matchup Comparisons and Odds Visualizations. Those two features will give you analysis of key player face-offs and insights on Vegas' handling of your situations. That's in-depth data that your opponents aren't likely to have and what they don't know will definitely hurt them.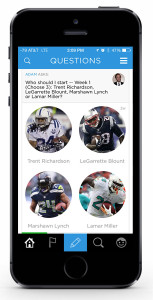 numberFire: Around here, we're pretty sure-footed when we're setting our lineup but we know the average Fantasy Football player can't help but do a little last minute tinkering on Sunday morning. If you're looking to crowdsource some help on your starting lineup, numberFire, a free iOS app, can help you out with that pesky decision of whether to roll the dice on flexing Darren Sproles or take the safe way out with ShaneVereen. In fact, you can ask the community just about any question you're struggling with in case you're the kind of guy who would prefer to ask the audience over phoning a friend.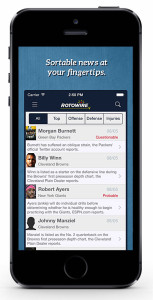 Rotowire's Fantasy Football Assistant '14: Rotowire is a reliable site for getting your fantasy news and their Assistant app is a good portal to get that info. We especially like the Assistant app's Watch List, Added-Players and Weekly Position Breakdowns. When we're working the waiver-wire and crafting a bench that can carry us through the fantasy post-season and on to victory, solid research pays dividends. Rotowire's Assistant '14 app puts those important metrics in one place and lets you track them easily. Go drop ten bucks on the app and start dismantling your wall of sleeper mugshots; this is fantasy football, not an FBI investigation.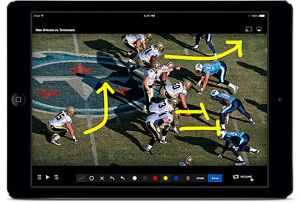 NFL Rewind: Any good manager knows you can't ignore the fundamentals. Trust projections and crowd-sourced opinions all you want, sometimes you just have to go straight to the tape. While the NFL is backing their new NFL Now service in a big way this year, we still trust the NFL Rewind app and service to deliver the game feeds that help us identify talent and pinpoint weaknesses to make smarter mid-season pickups and drops. The heavy $70 admission fee gets you every game of the year, on-demand, as well as condensed games that cut all the commercials and downtime out of the NFL so games can be watched in 30 minutes instead of three hours. Mind you, Rewind offers all the games on-demand after they're finished airing so you can study them. That's the kind of devotion that wins you leagues.
http://cdn2.maxim.com/maxim/sites/default/files/Giferator%20Maxim.gif
Madden Giferator: Fantasy Football is as much about keeping your own head on a swivel as it is about keeping your opponent off-kilter. Psychological tactics aren't just encouraged, they're a necessity. To date, we haven't found a better way to talk smack than the brand-spanking new Madden Giferator. Using EA Tiburon's hyperreal graphics, the Giferator will constantly pump out recreations of live gameday highlights and offer them up as a canvas for the insults you hope to sling. If there's a better way to taunt the guy who used his first pick on McCoy than sending him a looped GIF of Shady injuring his toe, we haven't found it.