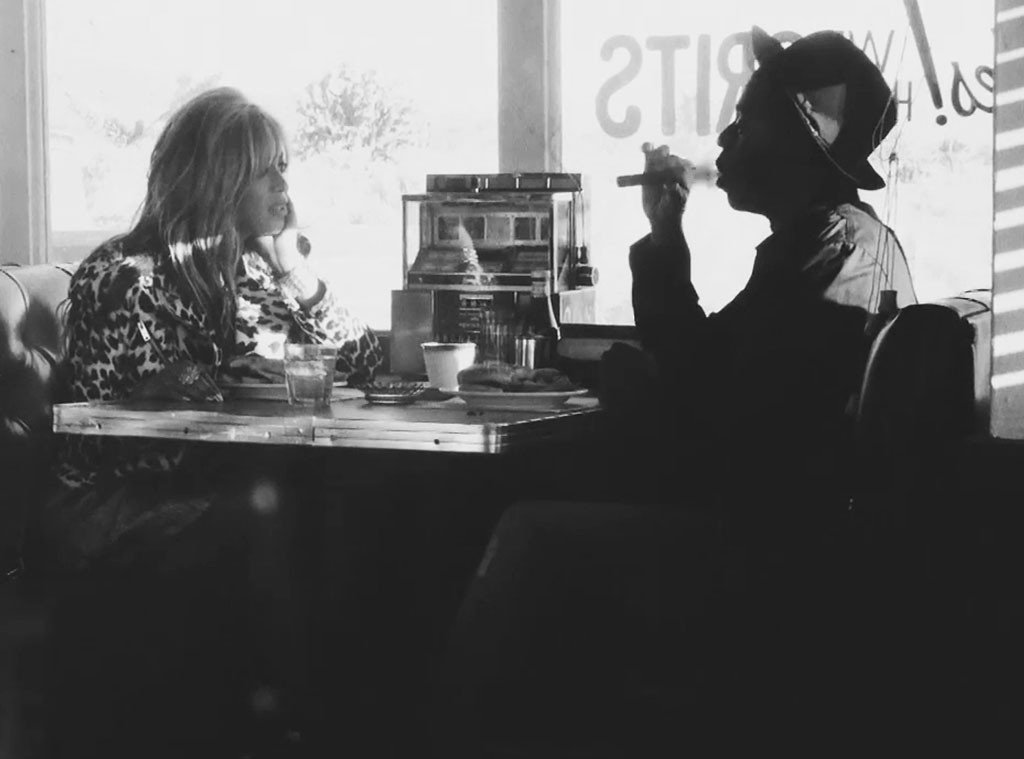 Beyonce and Jay Z are On The Run once again.
The duo have released a new short film titled "Bang Bang Part One," the first in a three-part series that plays during the couple's On The Run shows. Similar in style to the tour trailer released this past spring, the dialogue-free black-and-white videos depict the couple as gangsters — surprise! — on the run.
An Emotional Beyonce, Jay Z End Tour In Paris
In the clip, when the two go to a diner in the California desert, they notice that the other patrons are reading newspapers covering their crimes. Jay Z stops smoking a cigar long enough to make a quick exit. Presumably, they left without paying because waiting to settle up a bill seems at odds with the vibe they are channeling.
.