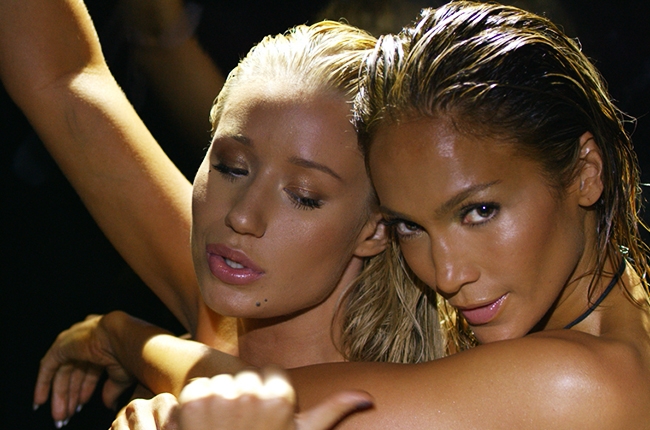 Jennifer Lopez's celebration of the backside has arrived. Her "Booty" video — featuring a verse (and bonus booty) from Iggy Azalea — delivers exactly what the song promises.
The video mostly features glamour shots of Lopez and her famous assets, though she gets some company from Azalea in the clip's steamiest scenes. These ladies are proud of what they've got but aren't afraid to appreciate another woman's physique either. We have to say: Nicki Minaj's "Anaconda" feels downright subtle next to this bootyfest.
         Watch for yourself below:
"Booty" is from Lopez's A.K.A. album, though the album version featured a verse from Pitbull instead.