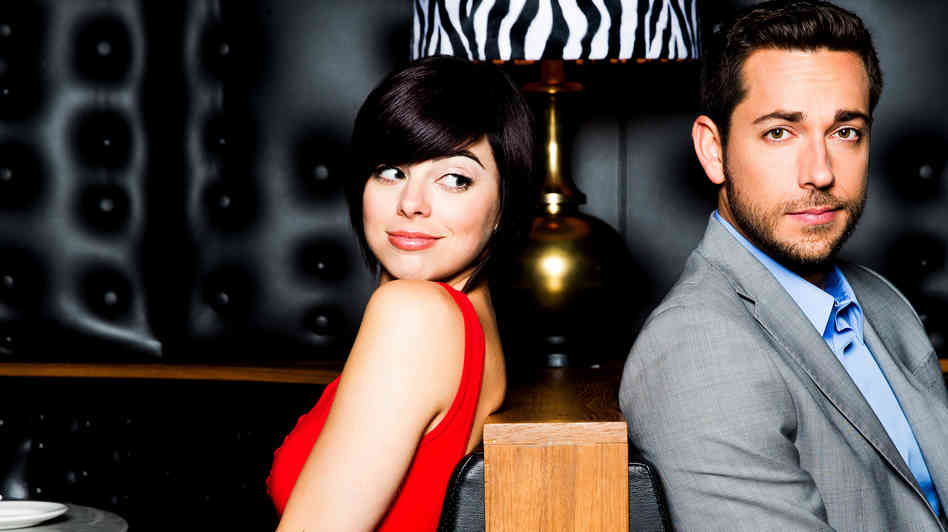 Working up the courage to ask someone out is the tough part. Don't waste anxiety on figuring out what to wear on the date. Find a no-fail uniform—and then replicate it when you get a second date.
Of course, you'll need to dress up a little to show some effort. But not too much. A suit says stuffy, but a simple dark blazer with a pair of slim-fitting raw, or medium-dark jeans and a fresh, white button up always looks crisp and clean. It gives you full credit for a tailored look, but the denim keeps you from looking like a dude who still lives at home and sips tea while he sits down to watch Downton Abbey with his mom.
A solid color blazer says safe, but adding a texture or pattern will catch her eye and suggest there are layers of complexity to you, too, not just your jacket. Don't get too cocky and go wild with the pattern or color of the jacket, though. Classics show you are a classy guy.
If you're not quite the tailored type, a cardigan—particularly a shawl-collared version—is handsome on every guy because it balanced the line between rugged and stylish without being too fashion conscious. It looks buttoned up, but the soft texture says you're not trying too hard. We like that. Think of it like a much more comfortable tailored jacket, and make sure it fits like one: the shoulder seams align with your actual shoulders, the arms and body are snug, and the waist ends slightly below your belt. Don't be tempted to hang it up in your closet, which will only stretch the knit and create a sweater dress effect. Fold it neatly instead.
And don't forget your shoes. Your date always notices your shoes. In cooler months, we recommend a leather or suede chukka or a brogue. In warmer months, boat shoes, a clean loafer, or a simple pair of slip -n leather kicks work well.
No matter what you wear, always opt for something that flatters your shape and that you feel comfortable in. Donning an outfit you're unsure about will damage your confidence—and confidence is always your best accessory.