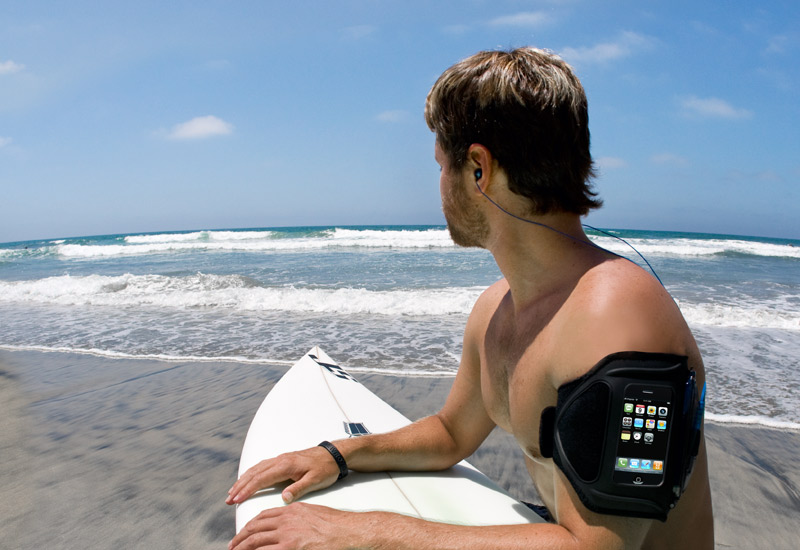 Apple will unveil iOS 8, the next major update for its hugely popular mobile operating system, on June 2nd during its big WWDC 2014 keynote. While the new platform's unveiling is still more than a month away, we have already seen details begin to trickle out from a few very reliable sources. In fact, we have even seen some screenshots of iOS 8 leak that were confirmed to be authentic. While Apple undoubtedly has plenty in store for us with its new smartphone and tablet software, one theme keeps popping up: iOS 8 will focus on fitness.
Of course, you don't have to wait for Apple's next big software update for your iPhone to help you get healthier.
Third-party iOS developers have focused on fitness for years now, and there are a wide range of apps in the App Store that will help you lose weight, eat better, sleep better, focus more, run smarter, work out more efficiently and improve your health in a number of other ways.
We could spend years going through all of the great options out there but it's far more useful to highlight a few particularly good ones. Here are 15 fantastic iPhone apps that will help you get healthier.
Moves — This free app will use the iPhone 5s's M7 motion co-processor to track your movements and count your steps.
Runtastic Heart Rate Monitor — Runtastic is obviously best known for its running apps, but it also dabbles elsewhere. This is a free app that will use the camera and flash on the back of your iPhone to measure your heart rate. It includes a limited number of scans, and then users can upgrade to a $2.99 pro version for unlimited heart rate logging.
Lift — "Lift is like having a coach in your phone giving you daily motivation, coaching, and prompting," the app's description reads. And that's exactly what it is. Lift helps you set fitness and health goals, meet those goals, and record your progress along the way. It's also completely free.
WaterMinder — Most people aren't aware of just how important it is to drink enough water each day. For those people, WaterMinder is a beautifully designed $0.99 app that will remind you each time you need to drink another glass of water.
Sports Tracker — This comprehensive free fitness app will track your workouts, analyze your progress, monitor your heart rate and plenty more. It also includes a number of social features to help keep you motivated.
UniqueTrainer — This app bills itself as "the smartest, fastest and most prescriptively accurate personal training system on the app store." We can't verify those claims, but we can say UniqueTrainer is an impressive free app that custom tailors workouts for your individual needs and provides great 3D animations to make following each exercise as easy as possible.
7-Minute Workout — No, it's not 7-Minute Abs. This $0.99 app is modeled after the "Scientific 7-Minute Workout," providing users with full-body workouts that are completed in just 7 minutes at a time. Beginner, intermediate and advanced skill levels are supported and each workout combines several of the 200 unique exercises included in the app.
Argus — This is a completely free step-tracking app that was one of the first to add M7 support in the iPhone 5s. It's still one of the best, and it also supports GPS mapping of running and cycling as well as a diet planner and calorie counter.
Touchfit: GSP — Use this app for just five minutes each day and within a week, you'll look exactly like three-time welterweight Ultimate Fighting champion Georges St-Pierre. No, not really… but this free app will guide you through St-Pierre's workouts to help you cut fat, build muscle and improve endurance. It's also a bit more advanced than the other workout apps covered here.
SnoreLab — Bad snoring and sleep apnea isn't just annoying for your significant other, it can have a serious impact on your health. Find out how bad your snoring is and learn about various snoring remedies with this $1.99 app.
Breeze — This beautiful free step tracker logs your activity each day, just like a dozen other apps. It also gives you activity targets based on your history, and it will give you messages of encouragement via push notifications.
MyFitnessPal — Calorie counting and diet tracking never looked so good. MyFitnessPal is a free app that helps users watch what they eat and see how each and every meal or snack affects them.
Weight Watchers Mobile — If you're trying to lose weight, sometimes the tried and true solutions are the best. And Weight Watchers is nothing if not tried and true. Weight Watchers Mobile is completely free but you'll obviously need to be a member to make use of it.
Nike Training Club — Do you want free workouts led by famous world-class, Nike-sponsored athletes like Maria Sharapova? This Nike app includes a wide range of 15, 30 and 45-minute workouts along with audio guidance to keep you motivated.
Pocket Yoga — There are plenty of apps in the App Store that will guide you through a yoga workout, but few will do it as well as Pocket Yoga. The app includes more than 200 poses and it gives you audio and visual instructions to walk you through each one. It costs $2.99, which is a whole lot less than what you'll pay for a single yoga class.